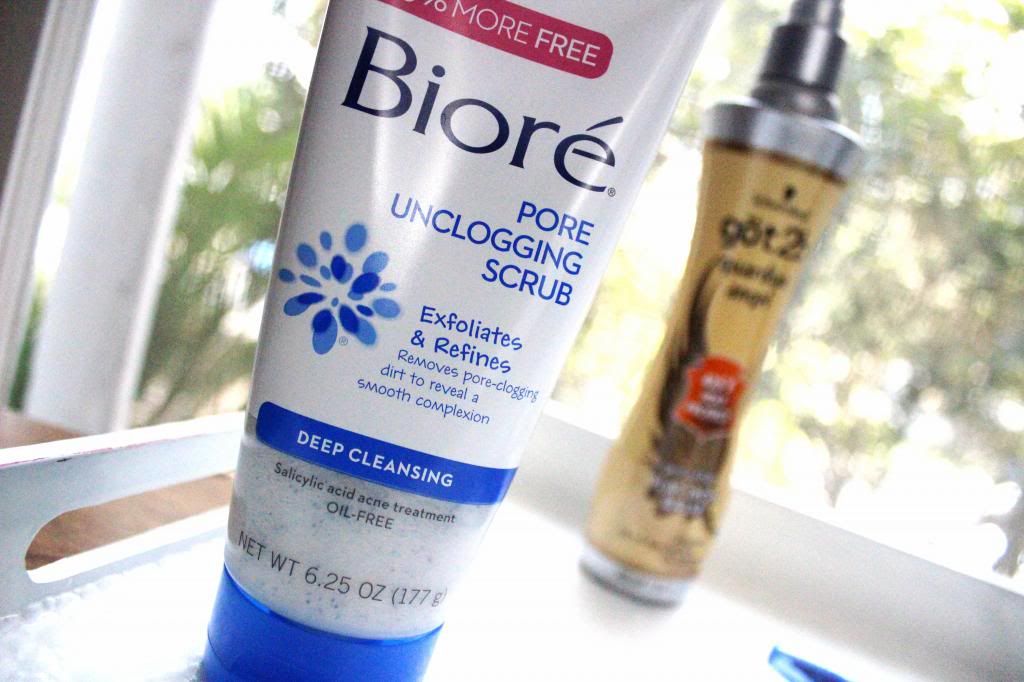 Okay, so I bought this Biore face cleansing scrub from Target a few weeks ago & I'm totally addicted. I'm gonna be honest I'm not into buying all types of cleansers for my face, but lately I guess my hormones are all out of wack!
Thanks to this little person growing inside of me. I
started breaking out terribly on the sides of my cheeks & went into freak mode & let me tell ya this stuff has been a life saver. This Biore exfoliates your skin and makes it feel so fresh & clean. I was worried about it leaving my face feeling dry and stiff, but nope it sure didn't.
I hate wearing hairspray only because everyone that I try & that actually holds leaves my hair feeling dirty, stiff and not very flowy like. I don't think thats a word, but you get what I'm trying to say? Now, this Dove hairspray does the total opposite. It smells great and actually holds without leaving your hair stiff. Me gusta mucho!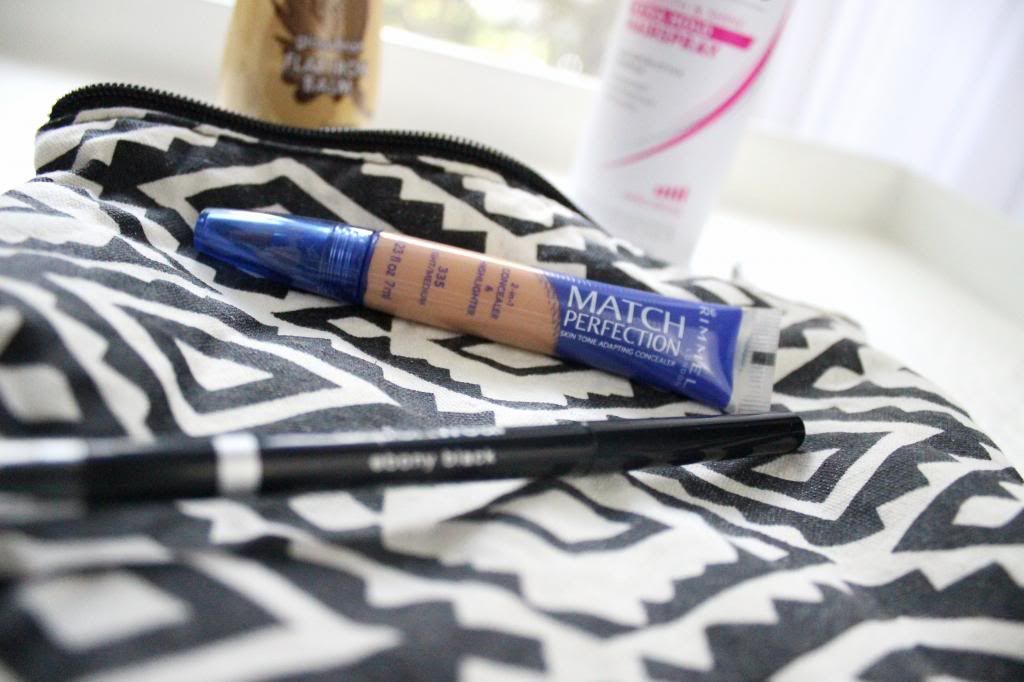 I recently ran out of concealer & honestly I've been way to lazy to drag myself to the mall and hit up Sephora so I thought I would settle for this Match Perfection from Rimmel. Thank God they finally built a Target right down the street. I really like it! I like that for one it is super cheap & two it goes on as liquid and as you dab it on it kinda turns into powder-ish form. It covers just about anything which is quite lovely. It is a squeeze tube and has a brush at the end where it dispenses the concealer. The only downfall is a little does not go a long way. In other words I don't see this lasting me as long as I'm use to.
Oh & if you are wondering I picked up this very cute makeup bag from forever 21 for a whopping $4! Pretty awesome eh?
Toodles for now :)